Sports Betting
Virtual Sports
IMG ARENA virtual sports portfolio
IMG ARENA's market-leading Virtual Sports portfolio gives operators the most rounded offering on the market. Our Scheduled, Instant and Official Virtual Sports products ensure that players have the games that they want, when they want.
Our Virtual Sports portfolio harnesses cutting-edge, 3D motion technology from Leap Gaming to capture and recreate popular sports with a unique, best-in-class product.
Our vision is to 'officialise' virtual sports via incorporation of official marks, logos and players – to deliver both a superior product offering and a greater emotional connection for sport fans.
Euroleague
Instant Legends
Classic Moments Reimagined
Find out more
Nascar
Streak
Taking you TrackSide
Find out more
Scheduled
and instant
virtual sports
Choose from ultra-realistic versions of some of the world's most popular sports. With a full suite of both scheduled and instant virtual sports, the season never ends with IMG ARENA.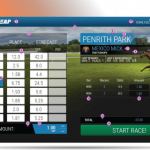 Scheduled
Virtuals
Scheduled Virtuals provide an added layer of engagement for fans and are often more attractive to players who want to spend more time plotting their selections. They come with a greater narrative and offer players the chance to delve deeper into their selections. Form lines, leagues and jockeys give Scheduled Virtuals the lifelike characteristics that many consumers crave.
Instant
Virtuals
The Instant Virtual suite provides a platform for operators to engage players for longer and has proven itself to be a valuable engagement and retention tool. The Instant Virtual suite gives the player the ability to skip scenes and results, to speed up and personalise their experience further. This kind of personalisation is invaluable for immersing and engaging consumers as players now expect that level of service not only in betting but across all industries.
Football

Tennis

Horse Racing

Trotting

Greyhounds

Velodrome

Speedway
Features
Instant and Scheduled
16 Teams
Constant flow of team statistics and result information
In-play on various game events
Pre-Game, half-time and multiple bet types
Features
Scheduled
Constant flow of team statistics and result information
In-play on various game events
Numerous markets available
Features
Instant and scheduled
5-10 furlongs
8-12 runners
Flat and jump races
Markets: win, place, forecast, tricast, multiples
Features
Instant and scheduled
5-10 furlongs
8-12 runners
Markets: win, place, forecast, tricast, multiples
Features
Instant and scheduled
510 metres
6 runners
Markets: win, place, forecast, tricast, multiples
Features
Instant and scheduled
750 metres/2.5 laps
8 riders
Markets: win, place, forecast, tricast, multiples
Features
Instant and scheduled
520 metres/2 laps
4 riders
Markets: win, place, forecast, tricast, multiples
Features
Instant and Scheduled
16 Teams
Constant flow of team statistics and result information
In-play on various game events
Pre-Game, half-time and multiple bet types
Features
Scheduled
Constant flow of team statistics and result information
In-play on various game events
Numerous markets available
Features
Instant and scheduled
5-10 furlongs
8-12 runners
Flat and jump races
Markets: win, place, forecast, tricast, multiples
Features
Instant and scheduled
5-10 furlongs
8-12 runners
Markets: win, place, forecast, tricast, multiples
Features
Instant and scheduled
510 metres
6 runners
Markets: win, place, forecast, tricast, multiples
Features
Instant and scheduled
750 metres/2.5 laps
8 riders
Markets: win, place, forecast, tricast, multiples
Features
Instant and scheduled
520 metres/2 laps
4 riders
Markets: win, place, forecast, tricast, multiples