Sports Media
Automated Highlights
Activate fans before, during and after matches.
With our cutting-edge AI Clipping Service, streamline and simplify the process of capturing match highlights across a wide range of sports.
Remove time-consuming manual efforts and embrace the future of sports content delivery with our efficient and dynamic AI Clipping Service.
Instant content creation is vitally important to engage fans across modern media platforms. Our service ensures short-form content can be ready in near real-time.  
Open new revenue streams through sponsorship and adverts by adding promos, logos, and other branding to clips. 
A dedicated dashboard that provides an overview of all clips available, making them easy to find and manage.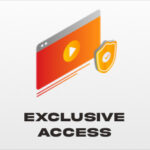 Maximise your content's value with our dedicated accounts, ensuring exclusive clips for your brand. Maintain full control and deliver unique audience experiences.
Integrate with ease and connect your social media platforms to enable direct publishing of clips. 
Download clips locally for offline use and further analysis.
Storage duration of two weeks, making clips readily accessible for distribution, during and after a match. 
Comprehensive view of all clips in an event through the stream summary feature. 
Play video highlights directly from the dashboard or choose to download them locally to watch at any time.
Customise clips by adding logos, overlays, audio and more.
Stay up to date with the latest content as the dashboard automatically refreshes to display the most recent clips. 
Navigate efficiently by filtering clips based on play/match/team, ensuring you find the viral moments that matter.  
Coming Soon! Transform your clips into engaging web stories to enhance your audience's experience.  
Start Clipping
and Engaging Today
The future of sports consumption is here. Create, customise, and share highlights like never before. Empower your audience, engage your fans, and unlock new revenue opportunities with our real-time clipping service. 
Speak to our Sports Media Team