Our cutting-edge Media Suite is designed to enhance the way sports content is presented to fans around the world.
Powered by data-driven technology, our suite of fan engagement products bring you unparalleled experiences that combine the thrill of sports with advanced analytics and captivating storytelling.
Next-Generation Insights
Our original models and algorithms create new metrics that inform and engage fans.
Real time analysis of player & ball tracking data
New narratives and talking points for commentary and editorial teams
Automated Live Text Commentary
AI Generated Text Commentary to engage fans play-by-play.
Delivers additional dwell time from user base
Alerts users to important events that just happened or are about to happen.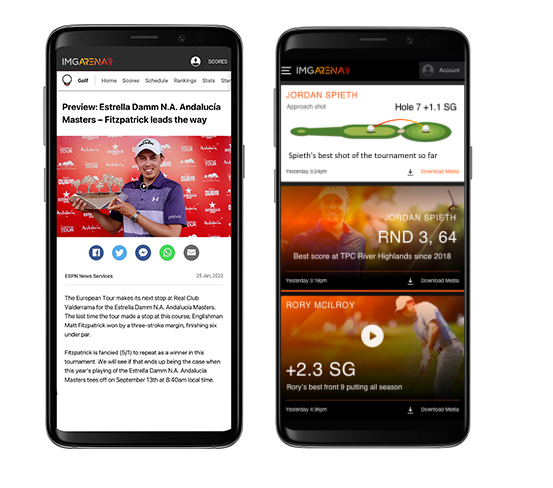 Automated Editorial
Power your storytelling with AI technology. Editorial content creation, including previews, recaps, social posts, and more.
AI powered storytelling
Automated and manual publishing function
Seamless commercial integration
Media Content Hub
IMG ARENA's content hub allows editors to create insightful, engaging content at speed and scale.
Fuel digital platforms with visual & intelligent analysis
Find need to know stats & insights instantly using the query tool
Inform editorial teams with automated stats packs
Speak to our Sports Media Team